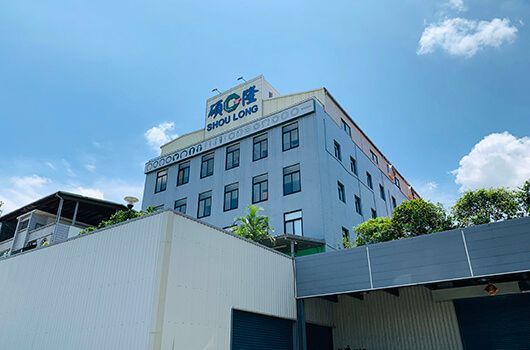 Embracing and celebrating our 30TH anniversary, Shou Long's new-version website is officially opened.
Shou Long are truly grateful for those supporting us in these years, we have gone through factory expansion for four times.
---
01 Jul, 2022
With excellent molding skills, new equipment introduction and production line planning, we can manufacture high-quality, various, and pricing-competitive auto hardware stamping parts. Besides, we pass ISO9001:2005 international quality certification. As a result, our clients are all over the world, we also cooperate with suppliers for Yamaha and Kymco and after-sales companies.

We all see the huge change of worldwide procurements resulted from the pandemic, which is why we take the digital transformation as our priority. With the launch of new-version website, we want the world to see the power of Taiwanese hardware industry.
About Us
Company profile download.

Download
Car and Motorcycle hardware parts manufacturer since 1991 | SHOU LONG
Based in Taiwan, Shou Long Precision Industrial Co., Ltd. is a manufacturer of hardware stamping parts in Cars and Motorcycles' Parts Industry. Main product, including C type retaining ring, washers, motorcycle clips, nuts and other OEM stamping parts.
With more than 40 years experience, SHOU LONG is specialized in Nearly ten thousand products such as C type retaining ring, washers, motorcycle clips, nuts and other OEM stamping parts manufacture.
SHOU LONG has been offering customers high-quality Retaining Rings, Cage Nuts, Plate Nuts, Toothed Lock Internal Washers, Toothed Lock External Washers, Push on Nuts, Self-locking Internal Nuts, Self-locking External Nuts, Snap Pins, Wave Washers, Curved Washers since 1991, both with advanced technology and 40 years of experience, SHOU LONG ensures each customer's demands are met.